Enterprise Operational Committee (EOC)



Dr. Ajith Pasqual
Director / Enterprise – UBLC (Chairman)



Dr. Sapumal Ahangama
Senior Lecturer / UBLC
Coordinator of the 
Faculty of Engineering 

.


Archt. Kolitha Perera
Senior Lecturer / UBLC
Coordinator of the
Faculty of Architecture




Ms.T.S.D. Yapa
Senior Lecturer / UBLC
Coordinator of the Faculty of Business




Dr. (Mrs.)Thanuja Sandanayake
Senior Lecturer / UBLC
Coordinator of the Faculty of IT



Mrs.Amali Hettige
Manager – UBLC


Ms. Yashodara Karunarathne
Assistant Registrar
External Affairs, Publicity and
International Student Promotion Division
Mr. FayazHudah

A digital technology transformation and innovation professional with over
20 years of industry experience. He is the founder of "Spiralation", the
1st technology accelerator in Sri Lanka in 2010. He conceptualized and
execute the initiative to promote innovative tech start-up's in partnership
with 20+ entities including Boston University, IIT, CIMA, PMI, Intel,
Microsoft, Oracle, Standard Charted Bank and others

Read more…
Mr. Talal Rafi

"Talal Rafi is an entrepreneur and works on developing entrepreneurship.
He is an international Consultant on corporate innovation,
entrepreneurship and gender equality. He was nominated as a
Young Global Leader by the World Economic Forum.
He is a writer for Forbes Magazine.
He has worked on projects and initiatives by the World Bank,
USAID, ADB Bank and Chatham House London."

Read more….
Mr. Chalinda Abeykoon
Mr. Chalinda Abeykoon is the Managing Partner for nVentures, an early-stage VC fund focusing on fintech startups, licensed under the Monetary Authority of Singapore. He has been actively involved with startups; played a key role in implementing incubators and accelerators across South & Southeast Asia.

Throughout his career, He has evaluated 1000s of startups in the region. He's been responsible for over 50 startup investment decisions for leading funds in the region.

He is a recipient of the Chevening Fellowship from the University of Oxford and the Australia Award from the University of Queensland.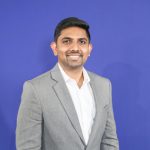 Mr. Sachindra Samararatne
Associate Chief Digital Economy Officer
Information and Communication Technology Agency (ICTA), Sri Lanka
Mr. Sachindra Samararatne is the Associate Chief Digital Economy Officer of ICTA. His appointment to the current role is with the vision of driving the Industry, Startup & Innovation SBUs under the Digital Economy Pillar of ICTA.
Mr.Samararatne brings a wealth of expertise and industry insights to growing organizations from startups to mature businesses. Furthermore, he has worked with multiple ecosystem partners to expand the IT-BPM Industry in Sri Lanka including Global Consultants such as Gartner, ATKearney, and Startup Genome in his role as an Ecosystem Builder.    
He also contributes as a member of National level committees, creating growth environments for innovation, entrepreneurship, and exports. In addition, he engages with youth and startups as a mentor and judge at national pitching competitions. Furthermore, he also evangelizes the appropriate usage of digital and responsible disruption.
He holds an MBA from the Cardiff Metropolitan University (UK), a Degree in Human Resource Management from the University of Colombo, and a Degree in Information Technology from the Sri Lanka Institute of Information Technology (SLIIT). He is also a Microsoft Certified Professional.